© 2018 Christy K Robinson
Americans United, a religious liberty advocacy group, celebrates Women's History Month, and I am honored that they posted my article on MARY BARRETT DYER (1611-1660) at their "Wall of Separation" blog <http://bit.ly/MaryDyerOnAU>.
Feel free to share

or use the Facebook/Twitter/Google+ buttons at the bottom of this post.
Though Mary Dyer was a deeply religious woman, she understood the life-and-death importance of liberty of conscience and the separation of church and state as a human right and protection of all believers and nonbelievers, from government imposing a narrow belief system or particular morals upon every person or group.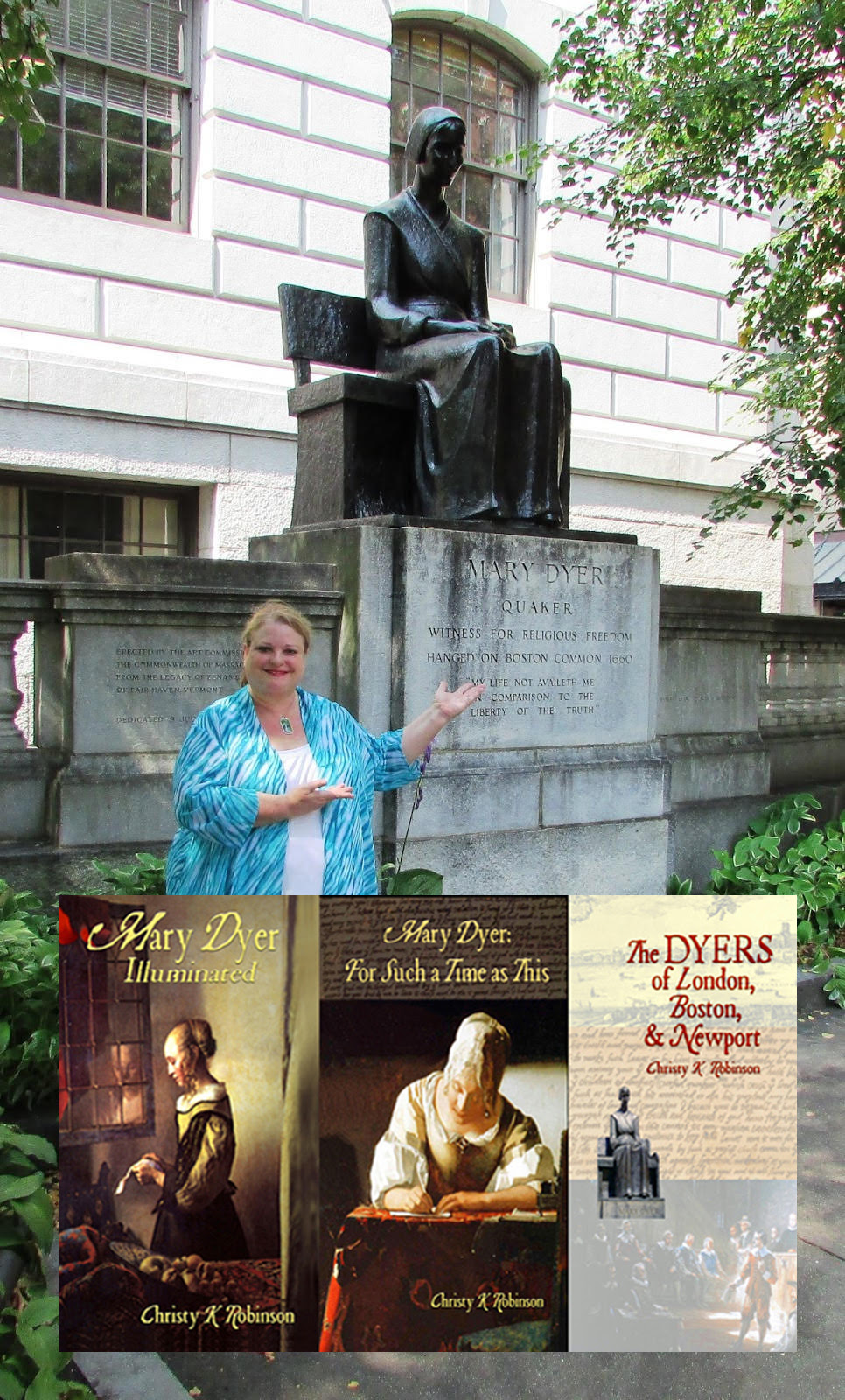 Christy K Robinson is author of the books: